May 15, 2020
The road to REINVENTION begins: Join C2 CONVERSATIONS – LIVE
Since C2's inception, we've made it our mission to bring bold leaders, audacious entrepreneurs, and innovative creators together under one big umbrella to help tackle the pressing business and societal challenges of our times. Little did we know then about the great challenge the world would be facing today. Now more than ever, the necessity of convening around a question, pooling our collective knowledge and striving for a solution has never been greater.
Embracing change has always been a central tenet of the C2 belief system, and amidst all that is evolving right now, so is C2.
We are at the very beginning of a thorough REINVENTION. While still a work-in-progress, in the lead-up to the next edition of C2 Montréal we'll be tapping into our "glocal" ecosystem of experts to help reshape the C2 experience and redefine the way we convene. We're harnessing the creativity of our extended community, developing unique digital offerings and technological tools, and planning a number of new, interactive online initiatives and events.
The journey towards REINVENTION
Specifically, prior to the next edition of the full three-day C2 Montréal event, we are adding enhanced digital content across several online platforms, allowing access to deeper learning, heightened networking and expanded community engagement throughout the year.
One of the new platforms is the just-launched C2 Q: COMMUNITY GROUP on Facebook, a cross-disciplinary discussion space for everyday creatives, C2 die-hards, entrepreneurial spirits and anyone willing to share their ideas as we navigate these unprecedented times (learn more). Another is the upcoming first instalment of the interactive, online C2 CONVERSATIONS – LIVE series, a look at post-pandemic possibilities and what the future may hold through the eyes of renowned experts (details below).
In tandem with these new initiatives, part of our REINVENTION journey is also working closely with highly engaged participants in a proof of concept manner so that, with their valuable input and ideas, we can shape and refine our platforms and evolve the C2 experience.
There will be no solutions to problems posed by the pandemic without creativity. And if not the light at the end of the tunnel just yet, we're most certainly seeing the beginning of the path forward. We invite you to join us on this journey.
It starts with a conversation

From May 27-29 (the original dates for C2 Montréal 2020), C2 will launch the first in its series of online C2 CONVERSATIONS – LIVE with the goal of sharing insight, thought leadership and starting a conversation around some of the most important issues facing business and society today.
The C2 CONVERSATIONS – LIVE series consists of three curated Facebook Live conversations (one per day) featuring high-profile industry leaders, world-renowned speakers and field-leading experts sharing their insights and experience. Topics for these conversations will fall under the following themes: Science & Technology, Society & Environment, and Art & Design.
Each session is 40-minutes long and audiences will have the opportunity to interact with speakers through a Q&A component at the conclusion of the conversation.
Join C2 CONVERSATIONS – LIVE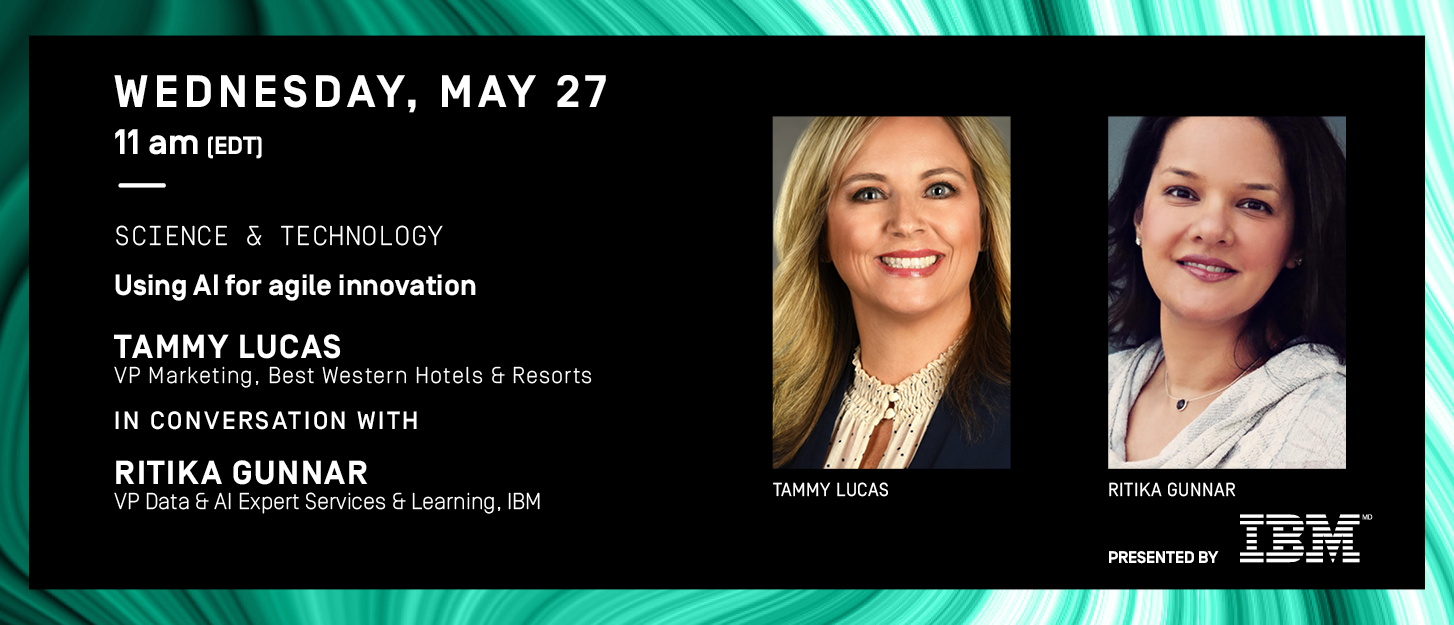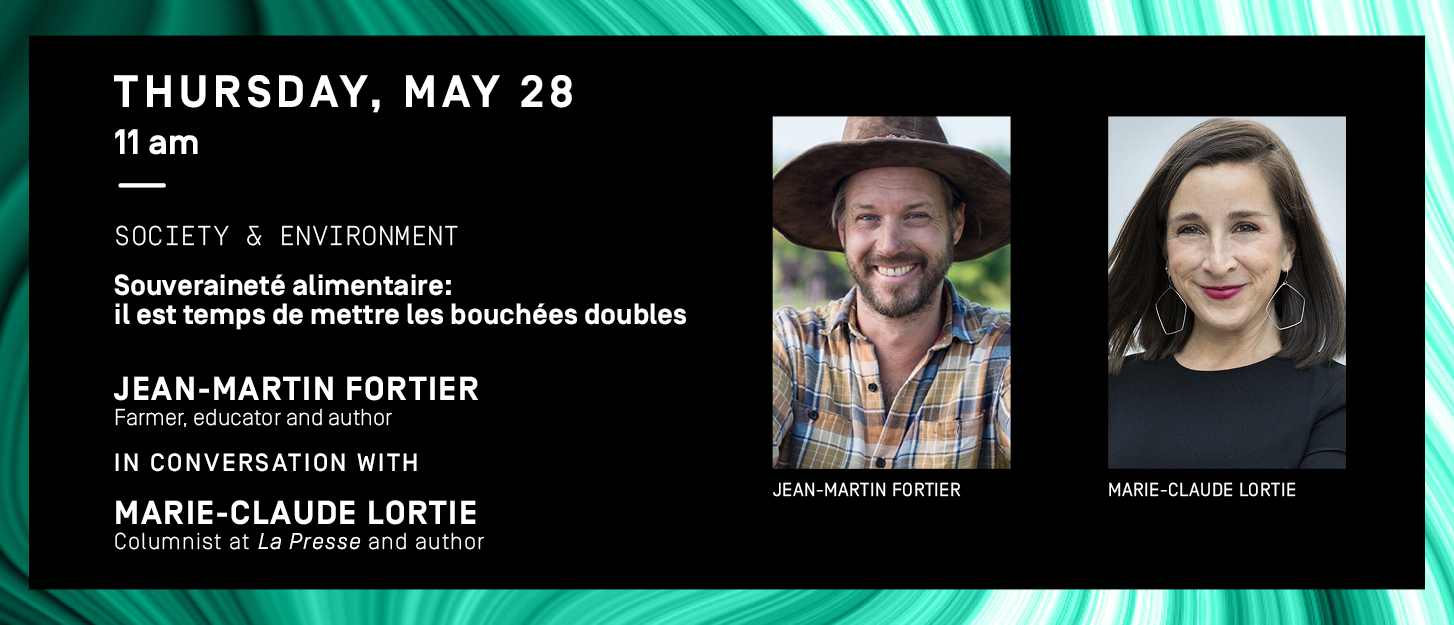 Photo credit Marie-Claude Lortie: Josée Lecompte
*This Conversation will take place in French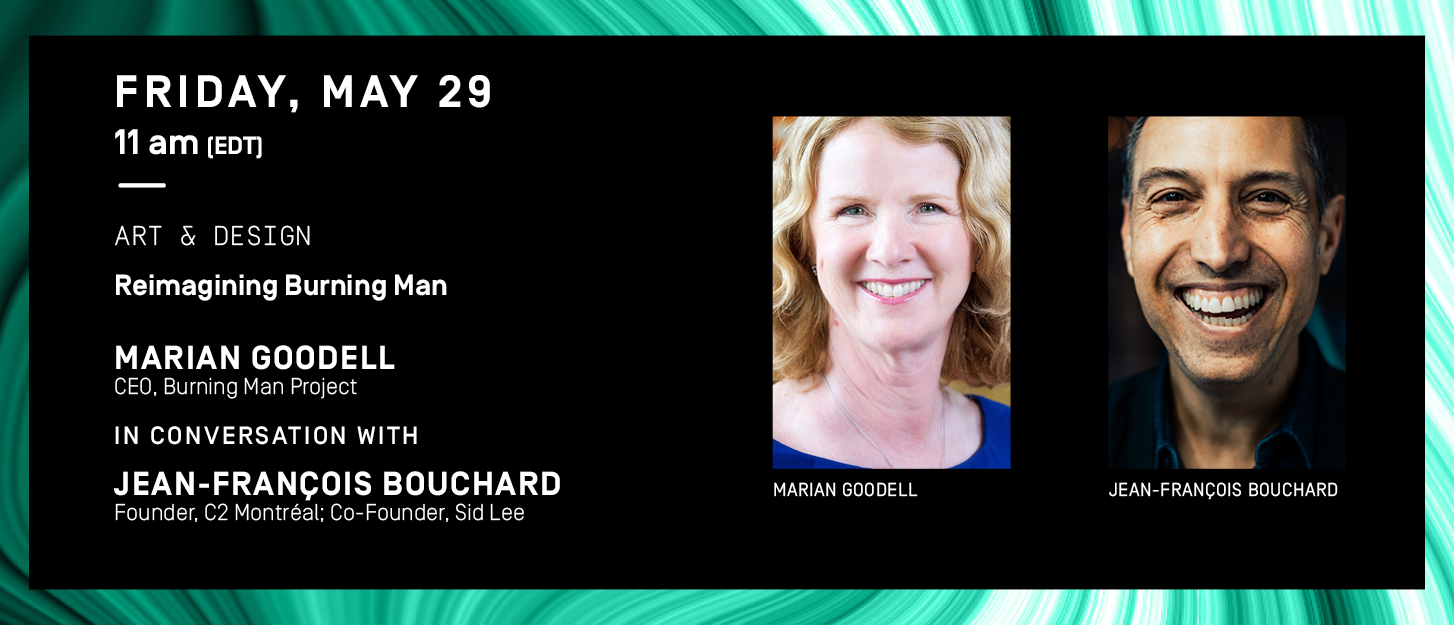 Learn more about the programming for C2 CONVERSATIONS – LIVE, May 27-29, 2020.