Blog // The business of experience: Event participants' new expectations
The business of experience: Event participants' new expectations
August 23 2021
---
Category name:
C2 Editorial Team
Since the financial recession of 2008, audiences (especially millennial audiences) have increasingly been spending their money on "experiences, not things," as we've been told over and over again.
And then we all know what happened in 2020.
Today's event participants are still recovering from the global shock brought on by the coronavirus. Yet recent social and economic surveying suggests that there are signs of huge pent-up demand, and that people are ready for a rebound — and what's to come has Roaring Twenties 2.0 vibes.
Looking at 2021 as a year of transition, and 2022 as a year of recovery, the "experience economy" — an expression first coined in 1998 — is transforming yet again, becoming more agile, less possessive, and more on-demand oriented and hybrid. And it's poised to be an even bigger business: CES projected that location-based experiences are set to become a $12 billion industry by 2023.
So, welcome to the new experience economy: a virtual and hybrid one.
Is your business ready?
Engage audiences with empathy 
Ultimately, how your customers feel about event participation is what matters. In their 2021 Experience Economy Rebound report, UK media agency the7Stars noticed that, from massive societal and financial shifts and disruptions brought on by the global pandemic, three different experience audiences have emerged: 
Experience enthusiasts

are making up for lost time. 

Pragmatic participators

are cautiously optimistic. 

Social skeptics

may be the most challenging clients to court.
This indicates that events that are "blended," and therefore able to cater offerings to all three audience profiles, are more likely to succeed. 
"The brands that win will be those [that] acknowledge the financial disparity [and] recognize the nuances in consumers' mindsets for how they are approaching events, travel and experiences," the 7Stars survey concluded. 
Since every participant has a unique lived experience, level of comfort and budget, try to ensure your event has something for everyone.
Ways to wow 'em: Crack the hybrid networking conundrum.
Meeting people online still hasn't come into its own. Maybe your brand will help create the sweet spot.

Put CEM at the centre
That's customer experience management (CEM or CXM). And it's as important as ROI. 
According to recent segment forecasts, this market is anticipated to grow 17.5% between 2021 and 2028. To remain competitive, your brand will need to have the best service performance, online and in person, in real time. 
Lynn Hunsaker, Chief Customer Officer at ClearAction Continuum, recently advised organizations to stop thinking about customer experience as "interactions," "customer service" or its own "pillar of corporate strategy" — pigeonholing the responsibilities to those who manage touchpoints — and to start thinking more holistically.
"It's not an either/or situation for customer-first, employee-first, digital-first, safety-first or revenue-first. That's nonsense. Customer experience is intertwined with all of these."
Everyone must be expected to align with clients, prevent issues, anticipate customer reactions and creatively design better experiences, Hunsaker suggested. "[Make] voice-of-customer and customer-centric thinking relevant and vital to every role in your company."
Ways to wow 'em: (Safe) physical touches.
Wasteful conference swag was being reimagined and now, too, are "in real life" elements of an experience. The F&B tastings, artistic/cultural ephemera and (distanced) personalized touches still matter, so make sure to get creative.
Meet their needs
For Kim Myhre, Managing Director of MCI Experience (an experience-led marketing incubator), the "new" experience economy is just another way of thinking strategically about events. As he explained to CVENT, the best way to look at this "is through a process of 'needs' that a good event will deliver throughout the delegate journey… How do we want the delegate to feel, what do we want them to think, what do they need to know, and what do we want them to do as they engage in the event experience?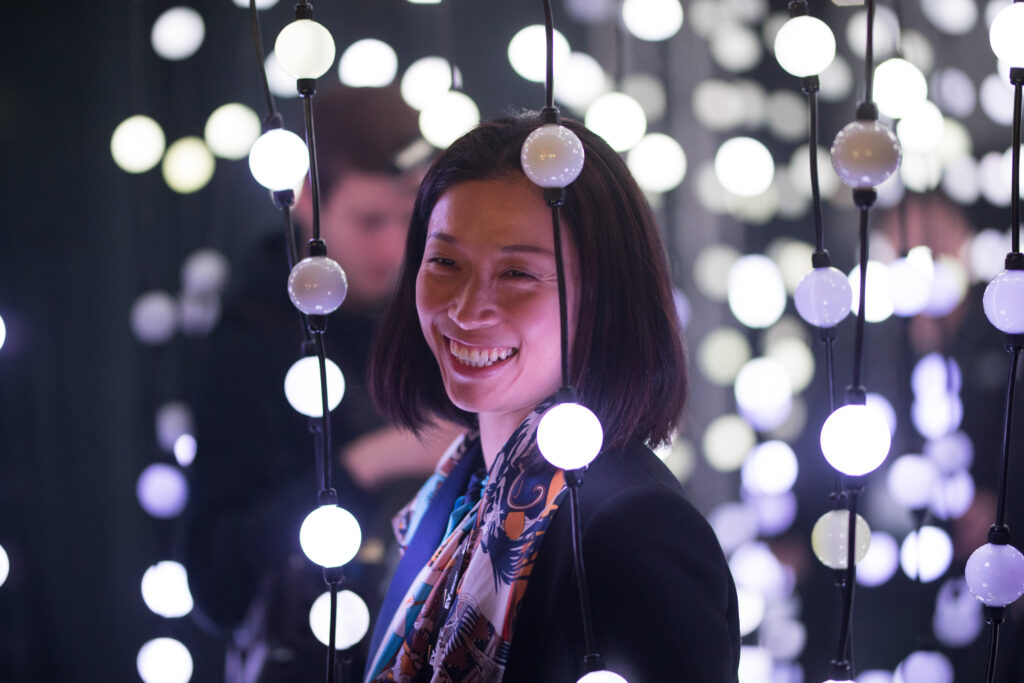 "The idea of delighting the delegate is increasingly complex. It's more than just gimmicks and tricks, it's about technology with purpose, plus creativity that is genuinely astonishing."
And as The Drum recently reported, an accelerated embrace of the digital economy in 2020 "means that consumers are more fickle than ever… There's a need for extreme agility not only to anticipate the post-pandemic consumer's unmet needs, but unknown needs, too." 
The overriding need is to anticipate and respond to those at lightning speed, concluded a Drum discussion with industry executives titled "Rebuilding Better: How to Become an Experience Business." 
The challenge for your entire operation is to ensure every client touchpoint and pain point is covered.
Ways to wow 'em: Make sure your tech is airtight.
According to US-based event company Freeman, which outlined 5 tips to tackle event strategy in 2021, "nothing can make or break your event faster than the technology partners." So trust your collaborators. And test it again.

Add value… authentically 
This almost goes without saying, but if your product, service, event or technology doesn't serve a goal, create a memory, facilitate a connection or truly and authentically enhance an audience experience, don't bother. 
Your events should be convenient, personalized, seamless, intuitive and on demand. Not to mention meaningful and memorable. Audiences won't settle for anything less.
Just as it was in 1998, winning in tomorrow's experience economy means "time is the currency of value. Consumers see value either in time well spent or in time well saved."
Which is to say, some things don't change.